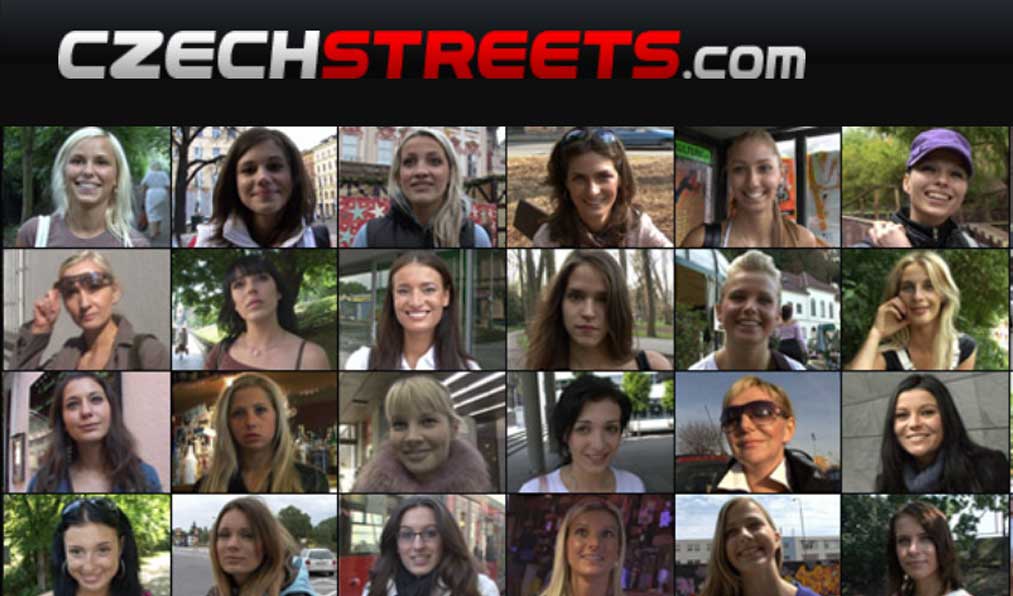 Month membership

$

64.95
90 days
3 months membership

$

99.95
180 days
Overview
If you think that the Czech Streets is a navigation site, or a site that can take you to a virtual walk through the streets of some historical Czech cities, you will be a bit disappointed. But only a bit, because if you are a grown man (or woman in some cases) than you like sex, and anyone who likes sex is very likely to watch some porn now and then. So, you may not be able to walk the streets of Prague, but you can enjoy a nice collection of hardcore porn videos where hot chicks are getting picked up by a total stranger and they do nasty things for his cash.
The Czech Streets will prove to be an excellent choice if you like the following things: hardcore sex, gorgeous amateur chicks, sex with no strings attached, and POV reality-porn. These are the main things that you can expect from the Czech Streets, and in you like these scenes, you must check the other sites that come with your membership, since this site is one of the 28 sites of the Czech AV network. On the Czech Experiment you can find similar content, however in those scenes the guy with camera is literally bidding for the pussy until he reaches the right price.
If you are afraid that you won't understand a word (not if there would be too much talking), you can relax, all videos have matching English subtitles, so you always know what's going on. When you think about it, it's a sign of professionalism, because many other sites don't even consider doing subtitles for their scenes that features foreign girls. This kind of professionalism is presented in other ways too, like the video quality, which is very good, the guy who handles the device has a firm grip on it, and there isn't so much shaking and blurring as in many other POV videos.