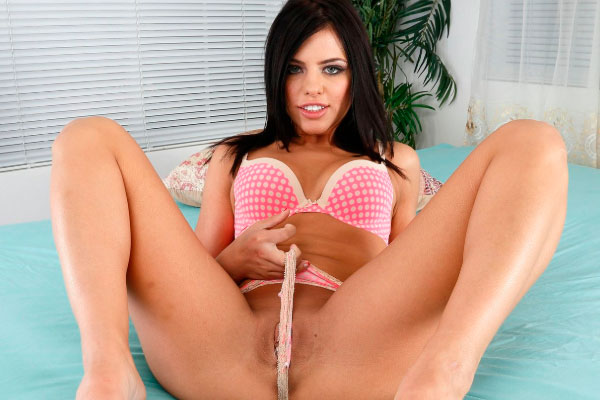 | | |
| --- | --- |
| Name | Adriana Chechik |
| Birth Date | November 4, 1991 |
| Birth Location | Downingtown, Pennsylvania |
| Height | 5'2″ |
| Measurments | 32B-24-33 |
| Number Of Movies | 480+ |
The early life
Adriana Chechik was born on the 4th of November, 1991 in Downingtown, Pennsylvania, and spent her formative years in foster care. Her formative years were so hectic that she never spent a long time in one place and kept moving around various places. By porn standards, she had her first sexual experience very late in life and fucked the son of the guy she was living with in foster care. 
She wanted to study biochemistry and even joined Drexel to pursue this course. However, fate had other plans and one of her friends enticed her to become a stripper. This was an unexpected turn in Adriana's life because she considered herself nerdy and stripping was a completely new ball game for her. No one knows what Adriana's actual name is, but she took on the name Adriana because she liked it. Also, she took on Chechik because it was unique, and there was none in the porn world with this name. And so, Adriana made it to the porn world, through her stripper friend. 
Her Career in the porn industry
Adriana's career as a stripper picked up immediately, after she joined the strip club. Within no time, she started receiving offers to join the porn industry. One fine day, she accompanied another friend, a guy, to perform in a porn video. She decided to give it a try while her friend still continued stripping. This was in 2013 when she made her porn debut. Since then, she has performed in over 300 videos, won over a dozen awards and was nominated for fifty more awards. 
Adriana's most famous scenes are the ones involving double and triple penetrations, in both her asshole and vagina. She simply loves the attention that she, her round breasts, taut nipples, pink cunt and tight asshole receive from so many men simultaneously.
Top porn sites to watch Adriana Chechik videos